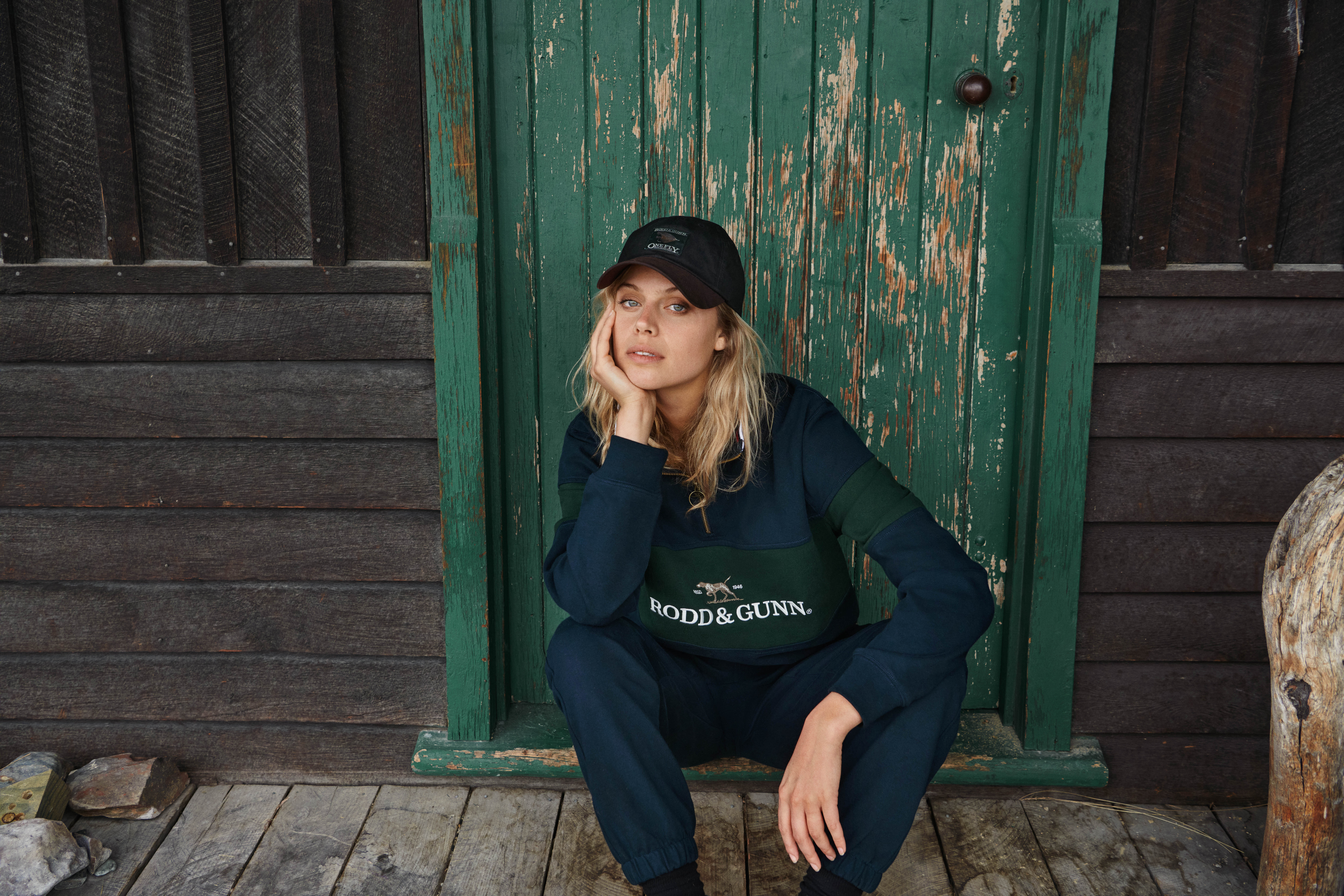 No matter where your adventure takes you this Autumn, our Journey to Paradise range hasall the hardworking classics you've come to love over the years. Comfortable, effortless pieces you'll reach for time and time again.
The trusty sweaters, durable jackets, softlymilled denim. The weekend away staples, ready to be weather-worn and crumpled intotravel bags and thrown on when the evening chill bites but you're not ready to call it a night.

We've chosen fabrics that only become softer and more comfortable over time. So, whenyou pull on your go-to Rodd & Gunn jumper or jacket, you'll be transported back to yourfavourite Autumn memories-the woodsmoke scent of a campfire shared with friends, or thefeeling of soft cotton on your skin after a mid-Autumn dip in the lake.

The Coal Stream Shirt is our pick of the season. This corduroy shirt is crafted from alightweight cotton fabric with narrow cords. It can dodouble dutyas either a stand-alonepiece or a shirt jacket.

A comfortable cloth with a hard-wearing heritage, corduroy delivers a subtle hint of textureand is a versatile mid-layer in variable weather. It's the perfect fabric to bridge the gapbetween smart and casual.

Worried about striking the right chord in the Coal Stream Shirt? Corduroy shirts are justshirts, after all, and anything you'd normally wear with a button-up is fair game. For a low-key weekend look, wear a cord shirt unbuttoned over a white tee and team with jeans and leather sneakers. For a more refined occasion, style a corduroy shirt with belted tailored trousers and Chelsea boots.

When you're in between seasons, a lightweight jacket is a must. With its clean-linedsilhouette and lightweight cotton twill, the Wiscombe jacket is ideal for a morning commuteor weekend coffee run. Boasting high performance insulation, it provides warmth but is stillbreathable-ideal for when the Autumn sun catches you off guard.

Of course, an Autumn collection wouldn't be complete without the iconic Harrington Jacket.This year, the Jack Jacket is back in a distressed coated canvas. Celebrated as a staplejacket for the modern gentleman, the timeless design of the Harrington jacket is just asstylish now as it was in the '60s.

One of the best features of a Harrington isthat it doesn't require dressing up. In fact, thejacket's infamy is down to its effortlessly cool aesthetic. Wear your Harrington with a pair ofrolled-up denim jeans and a buttoned-up shirt or jumper underneath. You don't have tooverthinkyourstylingwhen wearing a Harrington.

Sweats have well and truly graduated from the gym to the casual wardrobe. Our Elk WingSweatpants have an old school charm about them, but with a modern slim fit leg. Featuringthe One Fly logo, we've cast the line back to ourfly-fishingcompetition roots and restoredthis logo from the archives.

For true head to toe comfort, pair the Elk Wing Sweatpants with our Alford Forest Sweat in adeep midnight, oat white or red winecolourway. Crafted from mid-weight brushed fleece,with a contrast colour zipped rib neck, wear the Alford Forest sweat as a middle layerunderneath your Autumn jacket for added ballast and protection against the elements.

Whether you're a supporter on the sidelines or need to throw something on after a weekendgame, the Foresters Peak is the only Rugby jersey you need. With a zipped high neck which
can be worn as a funnel neck or turned down, and the signature Road & Gunn logo stitchedon the chest, this one's a crowd favourite.

If you're on the hunt for pieces that will carry you from one Autumn adventure to the next, besure to check out our March collection-in stores now.