Frozen Banana Pops
When it's a sweltering Auckland day and you want something to cool you off that's also healthy, we have found the solution. Introducing, Frozen Banana Yoghurt Pops – your new favourite frozen treat.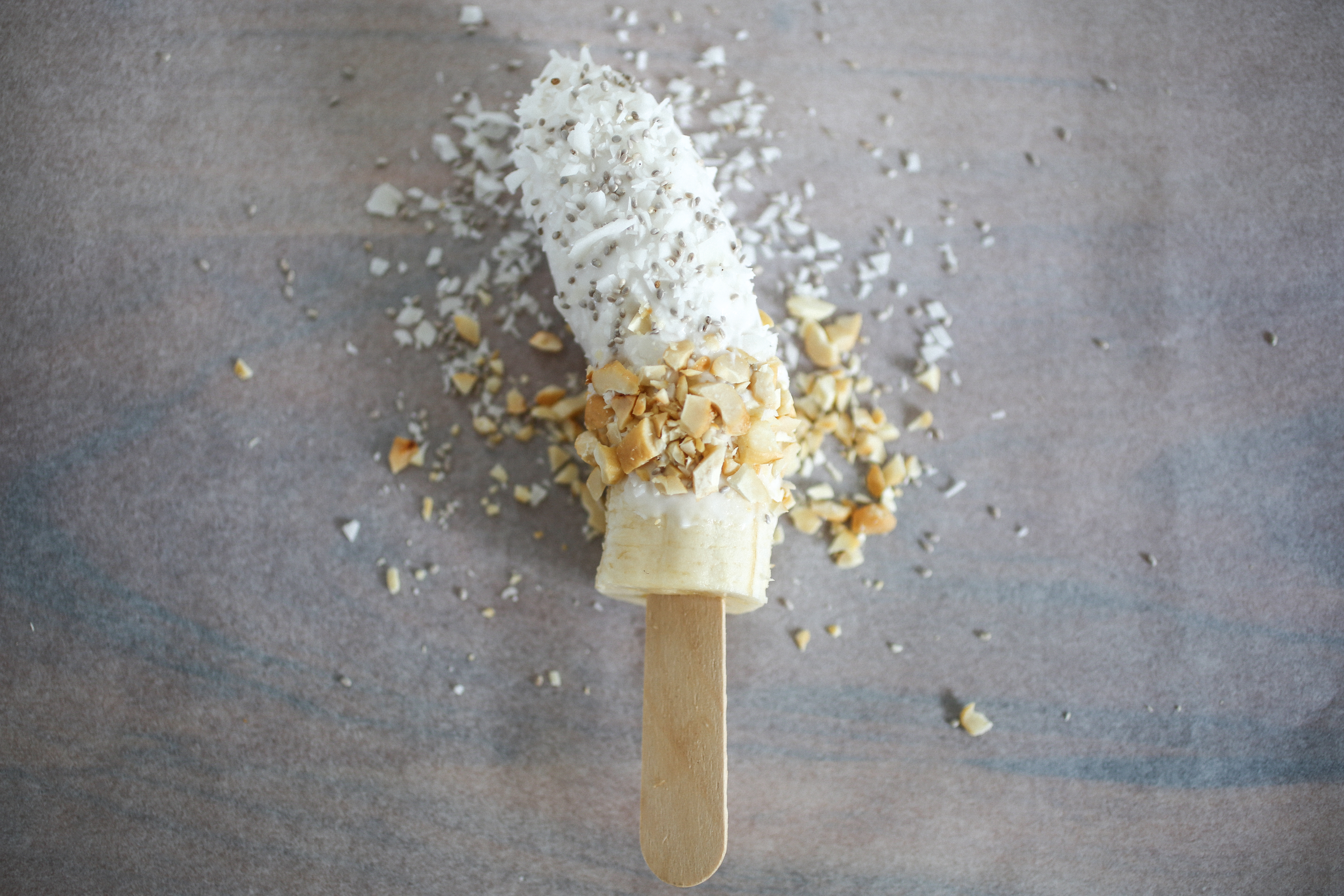 Serves 6
Vegan, Dairy-free, Gluten-free, Refined sugar-free
Ingredients
3 bananas, peeled and halved
5 popsicle sticks
1 cup Greek style coconut yoghurt
1/4 cup desiccated coconut
1/4 cup white chia seeds
1/4 cup raw cashew, finely chopped
Method
Peel and cut bananas in half. Insert the popsicles in the centre of the banana making sure it's sturdy enough to hold.
Dip 3/4 of the banana in the yoghurt (make sure the popsicle doesn't slide out of the banana) and place on a plate covered with baking paper. Repeat the process with each banana.
Sprinkle desiccated coconut, chia seeds and chopped cashews over the banana.
Place in the freeze to chill for at least 1 hour. Enjoy frozen!